Accumulated Chat Traffic per Minute
Here we'd like to take a deeper look at how one chat participant has spent his/ her time over this period of time ( for which we're inspecting this Chat ) in this Chat, at minute level detail.
How to do so ?
We've Chat data along with each message tagged with its corresponding time stamp ( time of sending message ), which will be extracted & one frequency holder is to be built, while accumulating all data
Now our job is easy, we can simply plot this dataset, and create one animated plotting, depicting accumulated chat activeness by minute
For whole chat ( Devs Chat telegram group )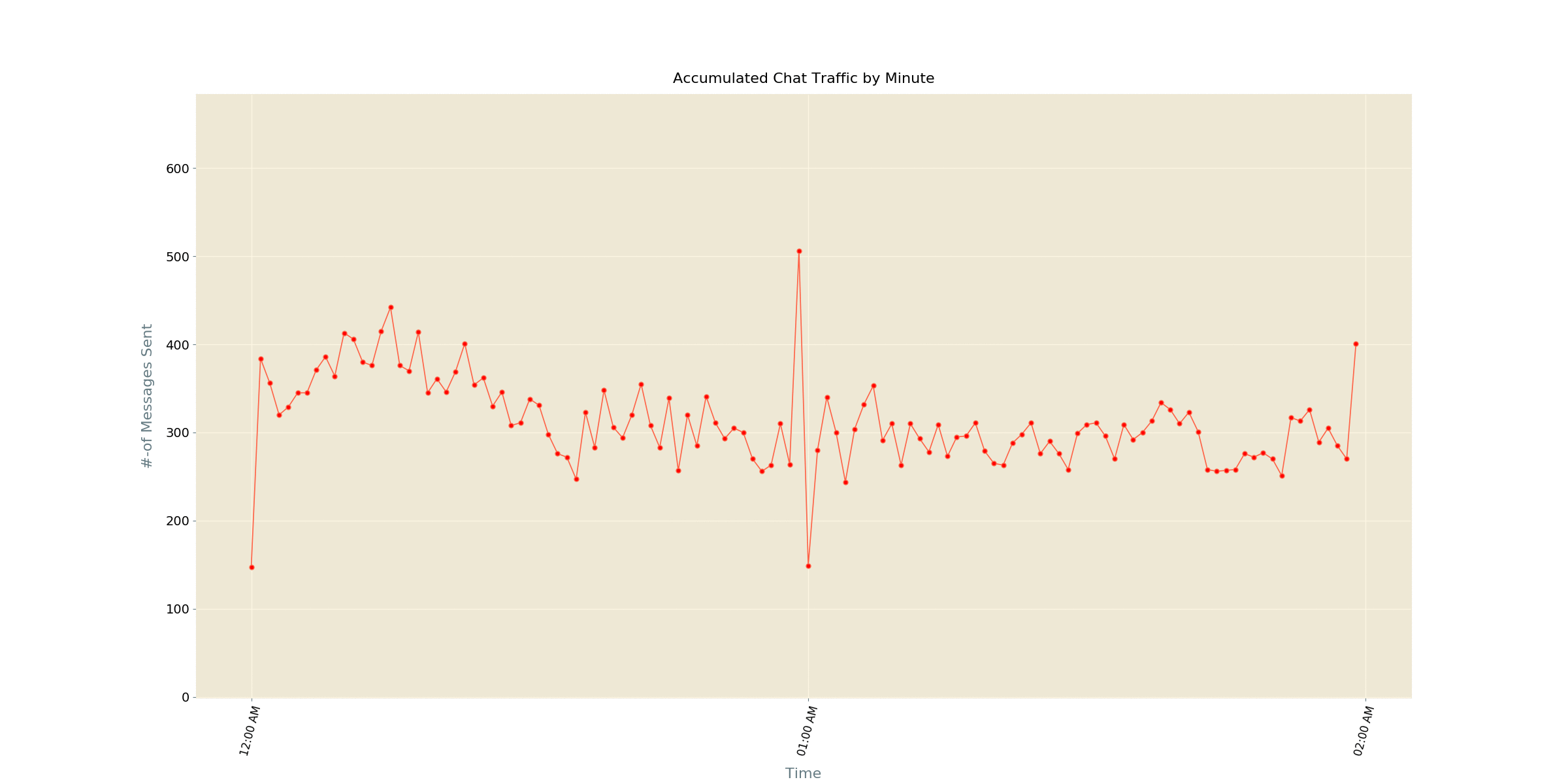 Time to do same for top X participants of Chat. I've already run this script on our test data ( exported chat of Devs Chat telegram group ), and the results are pretty interesting.

Here I present, top 5 chat participant's ( of Devs Chat telegram group ) accumulated chat patterns ( with minute level details ). But for privacy reasons I'm hiding their names, so that they can't be traced back.
Anonymous Participant 1's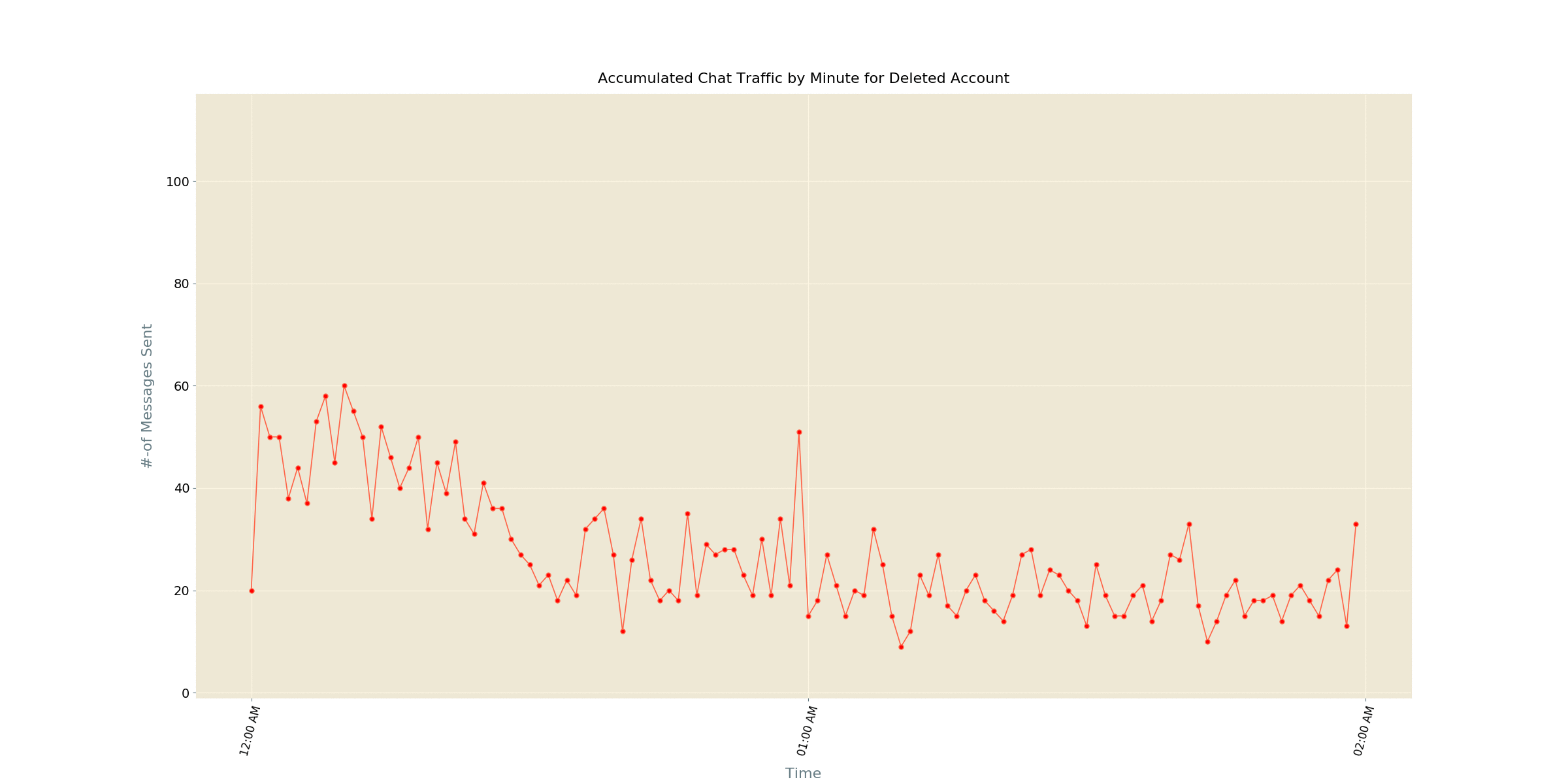 Anonymous Participant 2's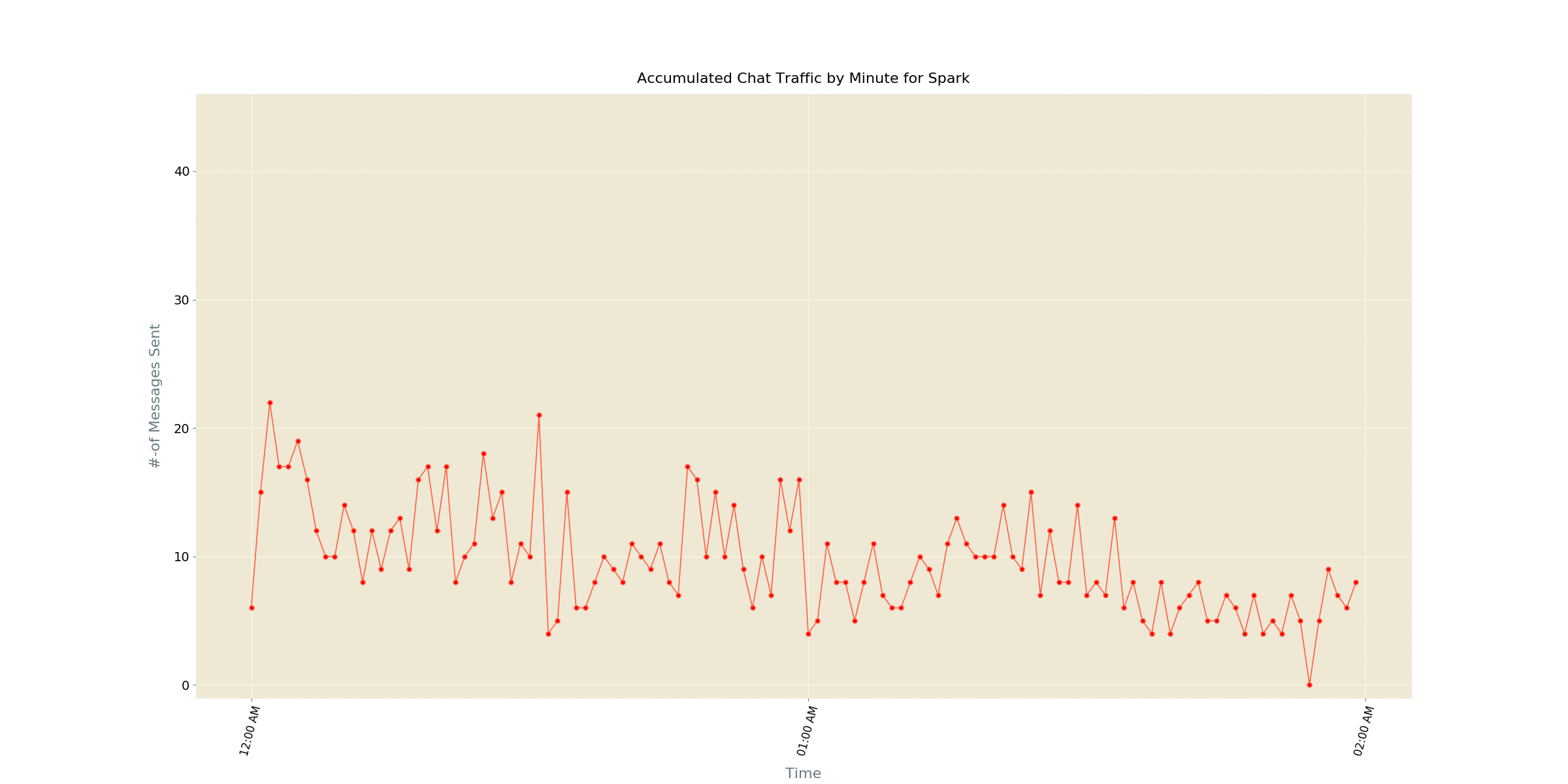 Anonymous Participant 3's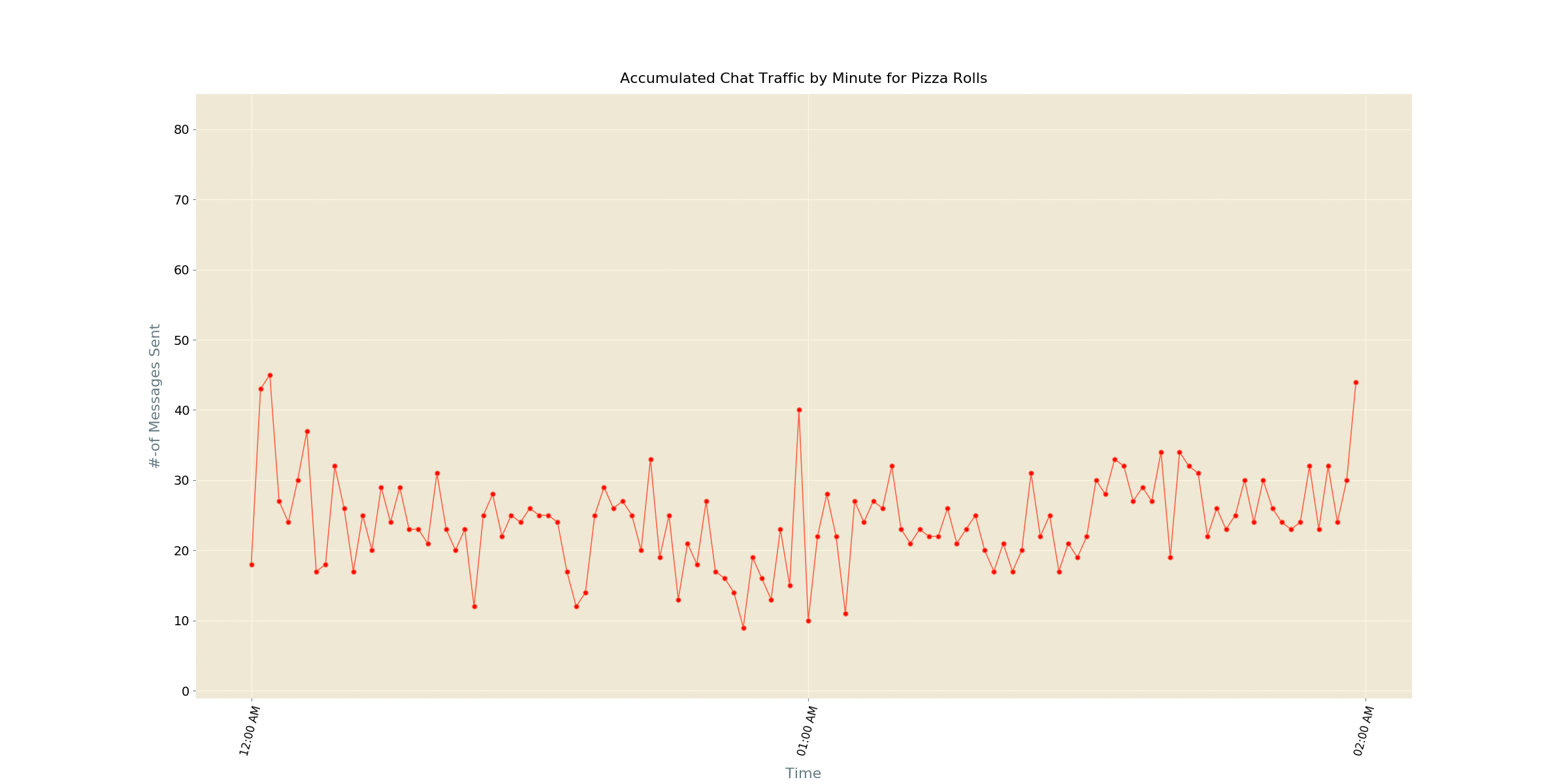 Anonymous Participant 4's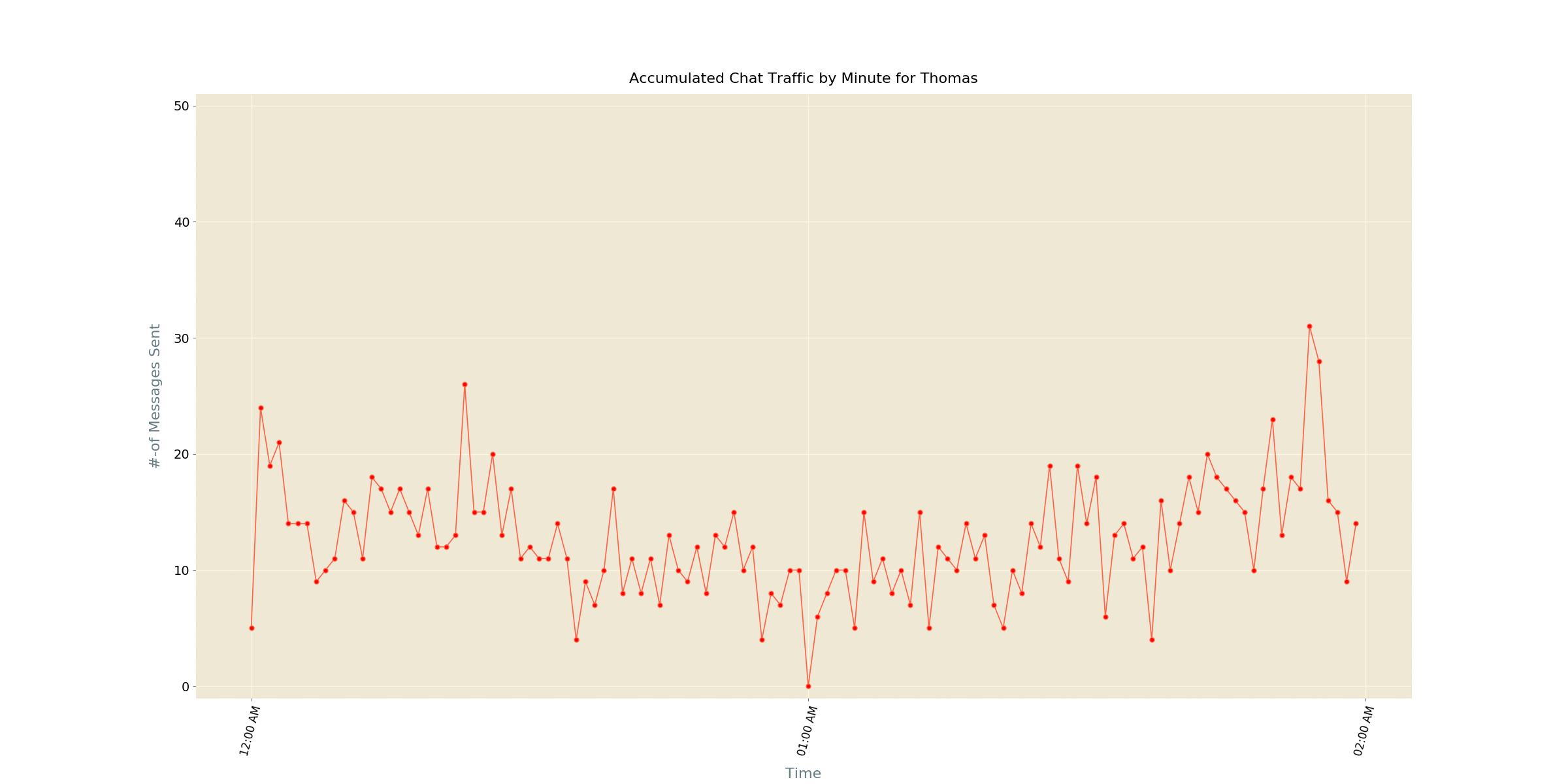 Anonymous Participant 5's
| | |
| --- | --- |
| ![accumulatedChatTrafficByMinuteFor⟨Simon | Schürrle⟩](/tgnize/plots/accumulatedChatTrafficByMinuteFor%E2%9F%A8Simon%7C_Sch%C3%BCrrle_%E2%9F%A9.gif) |